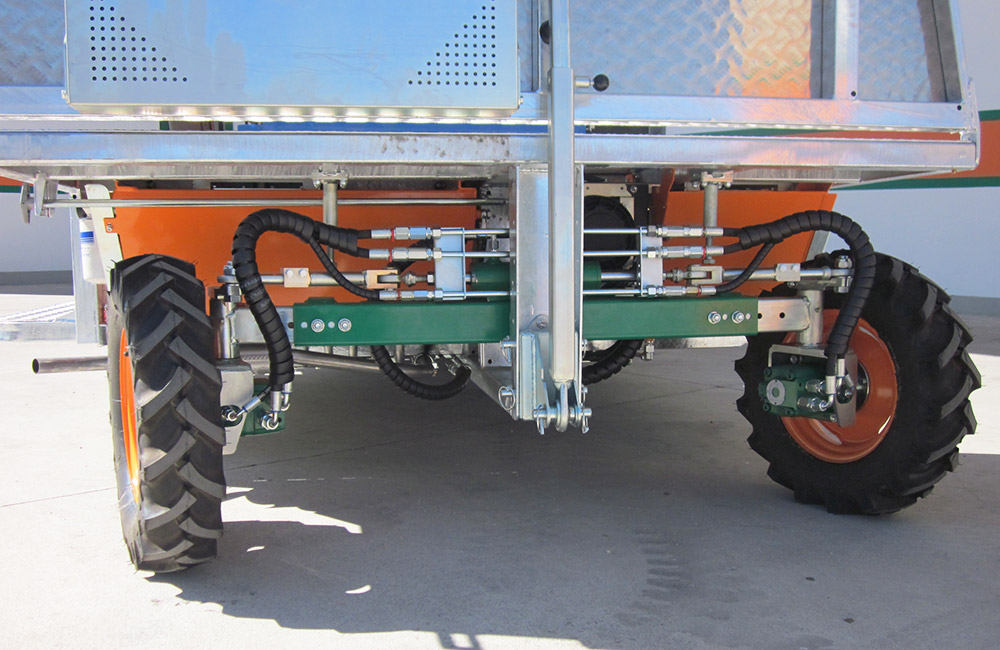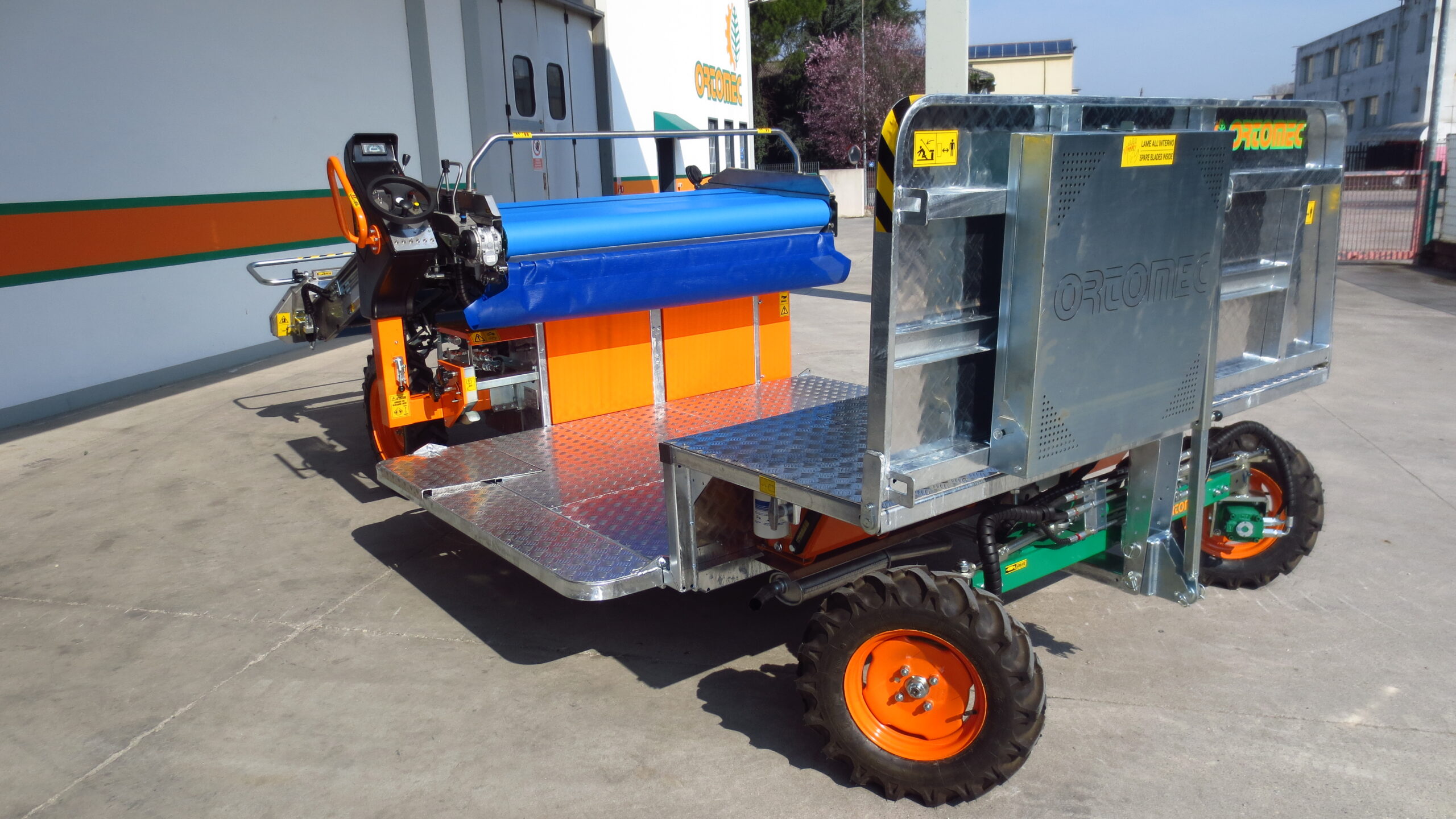 Machine in "FOGLIA" version, for the harvesting of leafy vegetables (rocket, spinach, baby leaf, etc.).
Stainless steel cutting system:
 – A Type with 21 cm working height – 2 pulleys;
 – B Type with 31 cm working height – 2 pulleys;
 – F Type with 45 cm working height – 4 pulleys;
Belt-blade cutting system;
Harvesting head frame in stainless steel;
Control of cutting height by means of system of electronic sensors;
"Balance system"- cutting height variable in work phase, on right or left from control column with single gradual command and return to balance the same;
Hydraulic conveyor belt with adjustable speed by means of valve;
Conveyor belt food-grade certified;
Cleaning collection belt of residuals with recovery in quick emptying container.
Would you like more information?
Contact us, you'll receive our reply soon