Our selection of harvesters
Thyme is an herbaceous plant used as a condiment for many recipes: it gives a very delicate taste to every dish, bringing to mind mint and lemon. This plant stands out for its tiny light green leaves, giving off an intense aroma, which can be picked at any time of the year. Given their small size and the presence of a very fragile shrub, it is essential to use a thyme harvester that can cut and pick the leaves evenly.
Ortomec is specialized in the design and production of customized machinery for a correct and effective collection of herbs. Thanks to an advanced adjustable cutting system and the presence of special blades, the plant will undergo a sharp and clean cut. And you won't have to deal with all the waste that can cause additional costs for your company.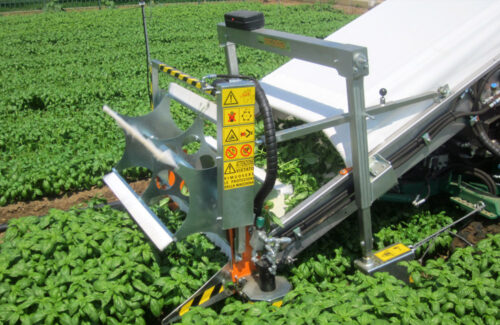 Click here to discover the available models
Pellentesque euismod mi eu congue pulvinar. Nunc lacinia elit a arcu euismod, a accumsan arcu tempor. Nullam vitae neque vitae sem tincidunt semper. Phasellus feugiat pharetra enim vitae blandit. Mauris laoreet in risus id vehicula. Nulla a mollis quam.
Would you like to receive more information?
Contact us, you'll receive a reply soon