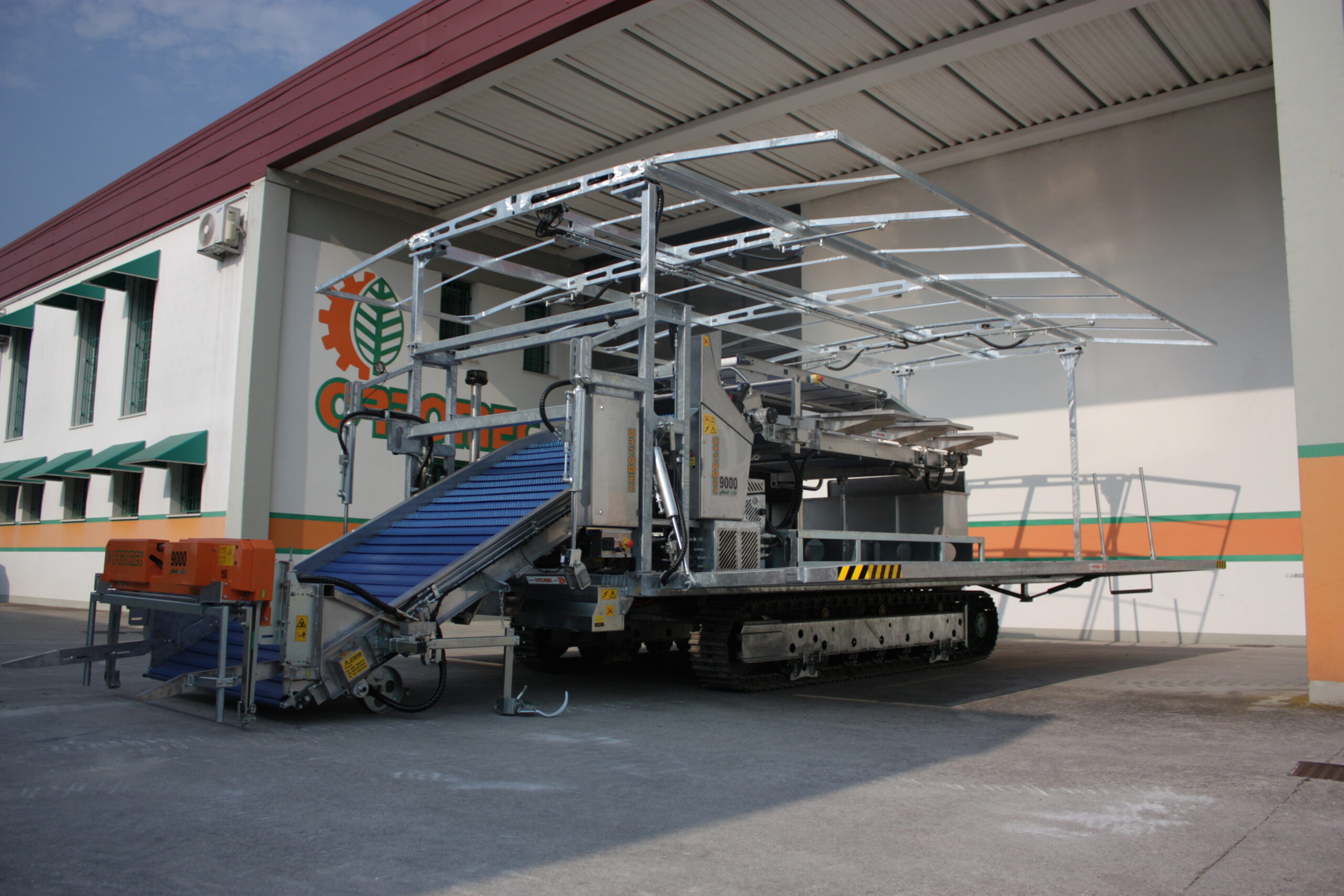 Machine in "LATTUGA" version, for the harvest of various types of head lettuces.
Oscillating single cutting blade with hydraulic movement;
Ortomec polyurethane collection belt with rubber nails, food-grade certified;
Lubrication of the cutting arch with centralised system;
Control of cutting height by means of system of electronic sensors;
Hydraulic conveyor belt with adjustable speed by means of valve;
Conveyor belt food-grade certified;
Harvesting head frame in stainless steel.
Would you like more information?
Contact us, you'll receive our reply soon