Our selection of harvesters
Dill is an annual herbaceous plant used in cooking, mainly as a seasoning for meat and fish. The dill has a green stem, typically striated and hollow inside. The flowers are yellow, gathered in umbrellas. The dill leaves are harvested from June, two months after sowing. After this procedure, they can be left to dry in the shade.
Companies that grow this particular herbaceous plant often find it difficult during the harvesting phase, especially when necessary to transport large quantities of leaves in vast open fields.  Ortomec, therefore, offers its dill harvester with stainless steel power supply. The wheels of this unique machine are located at the base to ensure a practical movement in the ground. Another feature that distinguishes the dill harvester is the possibility to adjust the operating speed thanks to the unique inverters installed on the electric motor.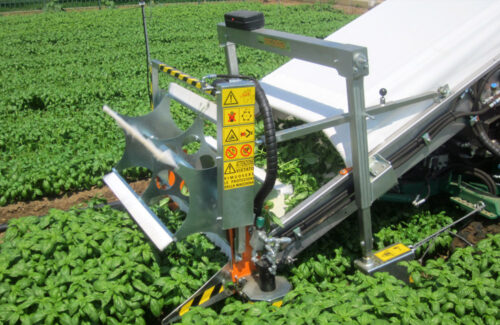 Click here to discover the available models
Pellentesque euismod mi eu congue pulvinar. Nunc lacinia elit a arcu euismod, a accumsan arcu tempor. Nullam vitae neque vitae sem tincidunt semper. Phasellus feugiat pharetra enim vitae blandit. Mauris laoreet in risus id vehicula. Nulla a mollis quam.
Would you like to receive more information?
Contact us, you'll receive a reply soon