Our selection of harvesters
Sage is an herbaceous plant commonly used to season many dishes. Its strong taste and intense aroma characterize it. Sage leaves can be picked all year round, unlike other plants such as mint and basil, which have a concentration of aromatic oils that changes according to the season. During the harvesting of the leaves, it is essential not to damage lignified branches because they are slower in reforming.
Ortomec has designed a sage harvester equipped with an advanced cutting system dedicated to aromatic plants. Its strong point is the special double blade that cuts the sage leaves cleanly and precisely. Ortomec's harvesters can also be integrated with a hydraulic reel, consisting of unique flexible steel teeth. The collecting belt can be finally adjusted according to the working speed and complies with the various standards in force for food products.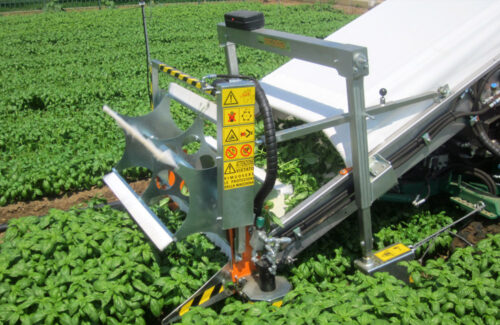 Click here to discover the available models
Pellentesque euismod mi eu congue pulvinar. Nunc lacinia elit a arcu euismod, a accumsan arcu tempor. Nullam vitae neque vitae sem tincidunt semper. Phasellus feugiat pharetra enim vitae blandit. Mauris laoreet in risus id vehicula. Nulla a mollis quam.
Would you like to receive more information?
Contact us, you'll receive a reply soon