Our selection of harvesters
Rocket is a type of salad with a strong and pungent taste, famous for its beneficial properties for the body. Grown both in the open field and in greenhouses, if cut and harvested with the utmost precision it has the ability to regrow and therefore allow more cuts and harvests.
Due to its complexity in the harvesting phase it is essential to have the correct machine. This is why the Ortomec Rocket harvester was born, equipped with a modern system of electronic sensors, which ensure reactivity and precision even if the ground is not perfectly flat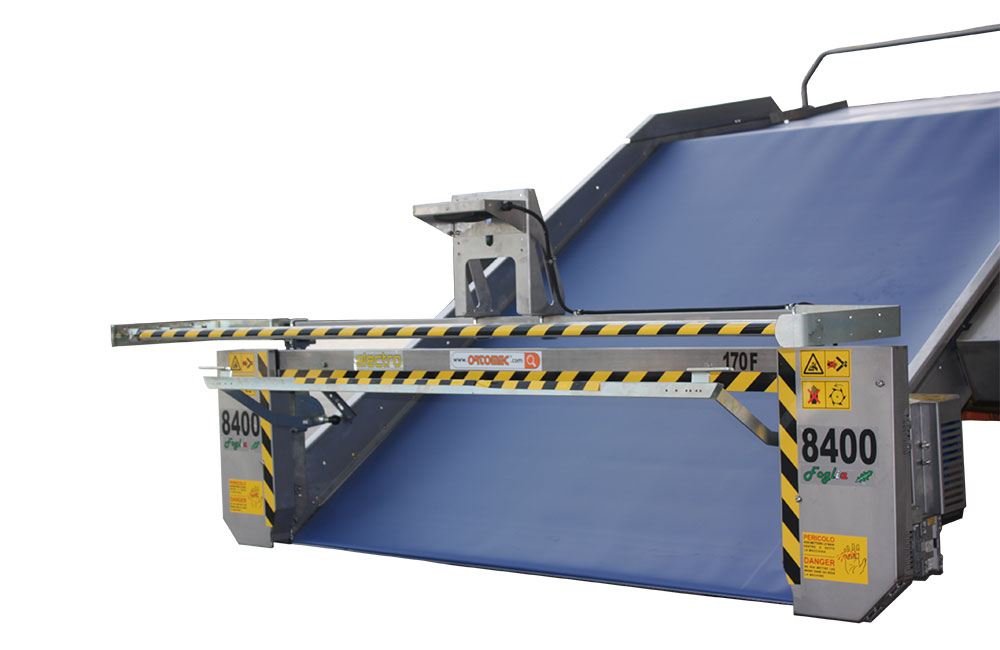 We present you MAGIC DIMENSION SENSOR FOGLIA VERSION Previous Next Magic Dimension Sensor The new an...
We present you OPTIONAL SELECTA Previous Next Shaker table Shaker table with interchangeable drillin...
We present you OPTIONAL TS Previous Next Shaker table Shaker table with unit mesh belt in plastics t...
We present you SELECTA STOCK Previous Next Shaker table Suitable to clean the product The shaker is...
Pellentesque euismod mi eu congue pulvinar. Nunc lacinia elit a arcu euismod, a accumsan arcu tempor. Nullam vitae neque vitae sem tincidunt semper. Phasellus feugiat pharetra enim vitae blandit. Mauris laoreet in risus id vehicula. Nulla a mollis quam.
Would you like to receive more information?
Contact us, you'll receive a reply soon